Hospice CNA, End of Life Doula, Family Caregiver, Author & Speaker
Having been a family caregiver, being a professional caregiver, and an ordained pastor, Joy Carol Davidson uses her education, training, and personal experiences to support these families on  their journey through the final years of life, end of life, and the grief journey that we all walk sometime during our life.
Author
Joy's book, Surviving the Storm details her journey through an eight month flood of change describing how her faith guided her to a new season of life. Joy is passionate about helping those experiencing their own flood of change find the Best New Normal. Learn more about "Surviving the Storm: Finding the Best New Normal" – CLICK HERE
Grief Support Group Curriculum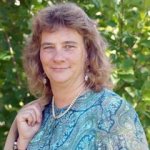 Healthy grief is not only possible but essential when done in a safe, supportive, and encouraging environment. Joy is experienced in supporting those who are grieving in establishing a healthy grief process.
Caregiver Support
Joy is a voice of experience providing a listening ear for older adults and their families finding their path through life's transitions.